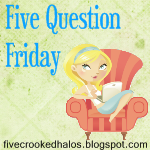 I'm seeking this is real quick as I will be not have much blogging time. The family and I are going up to Orlando for some fun. A friend of my husband invited us up for the weekend, he has a timeshare. Can't pass up free lodging. My hubby and his friend will be doing some golfing Saturday while the kids and I hang out with LeeAnn and her kiddos from The Life of Rylie…and Bryce too!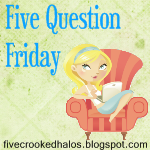 ---

1. Would you rather be on ABC's Extreme Home MakeOver or TLC's What not to Wear?
Well I don't own my own home but let's just say for the sake of this question I did. I would chose the Extreme Make Over. I much better value, now that said I'm not sure I've seen the show LOL. As for What not to Wear I would LOVE the money to shop but don't want to be critiqued about my clothes on TV.
2. Do you have any tattoos?
Yes I have one and I have a design for one more just haven't gotten it yet. Also have an idea for a third but have started leaning towards not getting it. Who knows maybe one day.


3. Do you tell your kids about things you did growing up?
Oh sure sometimes to prove a point or teach a lesson, or sometimes to show them that I'm not that different. My youngest son HATED music class when he was in kindergarten. He was getting bad marks for conduct. He told me he didn't like it. I told him then that I too did not like music class. That he didn't have to like the class but he did need to try his best. That seemed to make all the difference.


4. If the traffic signal turns yellow, do you stop or speed up?
9 times out of 10 I do speed up if I'm close enough. However if I'm listening to a good book and want to prolong my drive I will usually slow down.
5. What's your preference: chocolate or chips?
With out a doubt hands down CHIPS! I am all about the salt. I can do without the sweets if I have my salt. I love Kettle cooked Jalapeno chips, or Red Hot!
Happy Friday Everyone!