As an Amazon Associate I earn from qualifying purchases.


How often do you make New Year's resolutions only to find before January has ended that they have fallen to the way side? I know in the past couple of years this has been a big problem for me. When my husband and I decided to buy a house in November of 2013 it began the center of everything. I let everything I wanted to accomplish take a back seat to making sure we had the money for a down payment and then replenishing our bank account after we made our purchase. This year I need to get back to doing things that important to me and my family.
Health and fitness is one of those things that not only took a back seat it moved three buses behind the bus I was on. This year both my husband and I have decided it needs to take priority. Of course this is a goal that many people make and many people feel the fail at. The key says Joey Thurman, founder of The Life Renovation, is to stop thinking so narrowly about your goals and look at the things that will help you meet the bigger goal!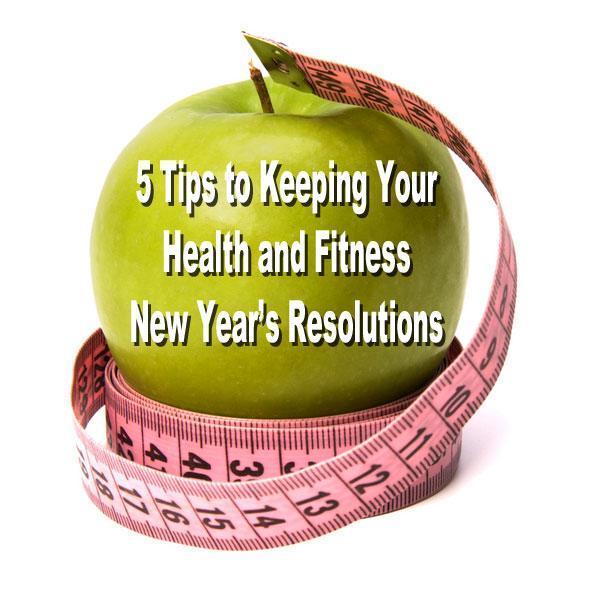 5 Tips to Keeping Your New Year's Resolutions
Set the right goal: This might seem intuitive, but it's a critical first step. "This is about setting realistic goals that address the problems you want to fix most," says Joey. "So, if you want to eat healthy, start by resolving to substitute unhealthy desserts for fruit. That way, you're making smaller changes that will have a bigger impact."
Lose the negativity: Although you may have tried and failed in the past, this is now, and you can do it. "When people think about failure, they set themselves up for failure," says Thurman. Think positive thoughts about your resolutions each morning, and that positivity will stick with you all day long.
Rid yourself of enablers: Everyone has that one friend that encourages them to eat unhealthy food or skip the gym. "Be up front with the enablers in your life," suggests Joey. "Let them know your goals and ask them to be supportive or stop hanging out with them."
Stay accountable: Whether it's working with a fitness coach or tracking progress on an app with friends, accountability is the key to success. "When my clients aren't accountable to someone else, they often rationalize cheating on their resolutions, which is a very slippery slope."
Celebrate your successes: Setting goals only works if you celebrate your success. "Achieving milestones is something to be proud of and celebrate," says Joey. "Plan how you want to celebrate and do so with vigor. Then, get back to work the next day."