As an Amazon Associate I earn from qualifying purchases.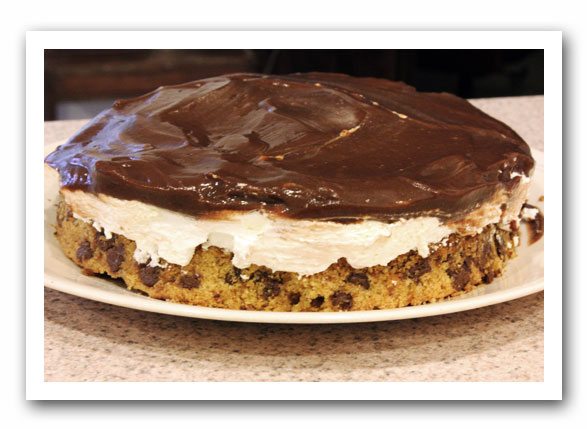 This fun and easy desert combines the best of everything yummy and delicious! Chocolate chip cookies, COOL WHIP Whipped Topping, and chocolate pudding. All mixed together to create a dessert worthy of any dessert lover. I love warm baked chocolate chip cookies right out of the oven. I enjoy a bowl of chocolate covered pudding topped with COOL WHIP so I decided to combine them together to make a "Chocolate Covered Cool Cookie"
Chocolate Covered Cool Cookie
Ingredients
Chocolate chip cookie dough (store bought or home made)
COOL WHIP
Powdered Sugar
Chocolate Pudding (made per directions)
Directions
With premade cookie dough layer a round pan with your cookie dough (thinner is better)
Cook bottom cookie layer until soft but not burnt
While cooking mix powdered sugar with COOL WHIP Whipped Topping until it thickens
Prepare pudding per package and let thicken
When cookie crust is finished cool in refrigerator
Then add a layer of thickened COOL WHIP and top off with pudding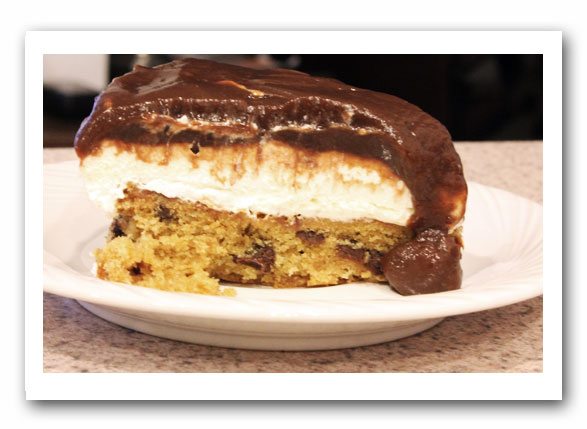 Tips/Notes
I did not have a round pan and had to use a pie pan. My original intentions was to make full crust sides included with the cookie dough. This may make it easier to serve.
A thin cookie layer is better than a thick one. The one I made was just a little too thick so I recommend going thinner
Make sure your cookie is completely cooled or you are going to risk everything melting
I found the dessert easier to cut once it had been cooled over night
For variety try changing up the pudding flavor

Enjoy!

Now that I have shared my favorite COOL WHIP dessert, I want to see a photo of yours! Share a photo of your dessert below for a chance to be entered to win a digital camera! Visit the COOL WHIP Facebook page to see more recipes and share your creations.

This is a sponsored conversation written by me on behalf of COOL WHIP. The opinions and text are all mine. Official Sweepstakes Rules.