As an Amazon Associate I earn from qualifying purchases.


If your little girl is a princess, or enjoys princesses like Cinderella then she is going to LOVE these printable Cinderella Activities Pages and Coloring Pages.  Grab them below to get ready for the newly released Cinderella : Diamond Edition
"A Dream Is a Wish Your Heart Makes," and at the stroke of midnight, October 2, 2012, dreams around the globe really will come true when The Walt Disney Studios opens its prestigious vault to release one of Walt Disney's most timeless and beloved masterpieces of all time, "Cinderella," in the highly anticipated Blu-rayTM Diamond Edition Collection.
This enchanting classic comes alive in stunning fashion for in-home viewing for the very first time on Blu-ray high definition with enhanced picture and sound, once again being embraced by new and old generation alike and only available … as long as the spell lasts.
The "Cinderella: Diamond Edition," with its spellbinding storyline, memorable music, unforgettable characters and spectacular animation, sparkles like never before with a wide-array of bonus features that extend the viewing experience for the whole family to enjoy including never-before-seen material, family-friendly interactive activities, games and more.
Click on each image below to download Cinderella Activities Pages, Cinderella Coloring Pages, games, recipes, and more!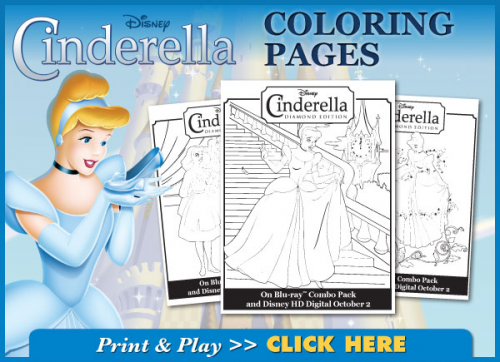 Cinderella Coloring Pages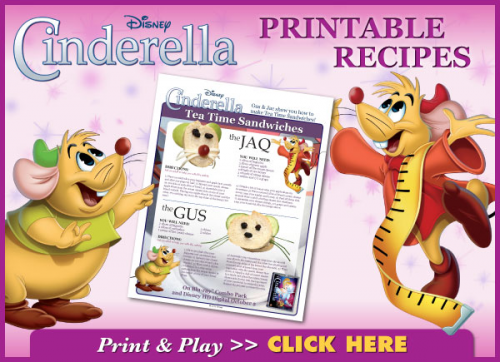 Cinderella Recipes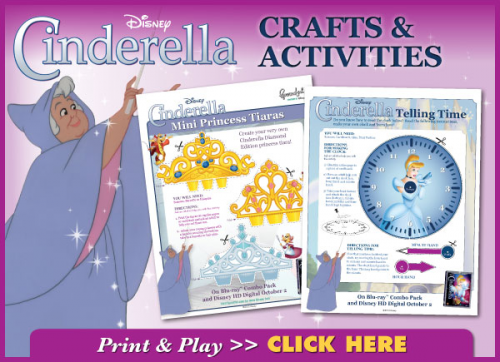 Cinderella Activities Pages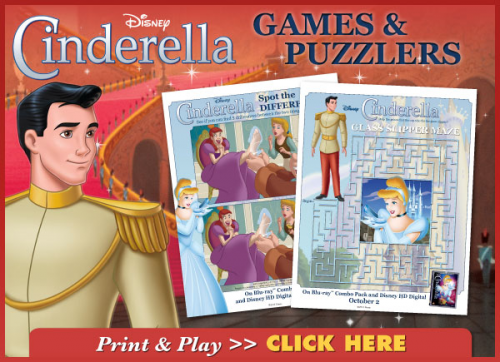 Do you have a princess on your hands? What is her favorite…Snow White, Ariel, Cinderella? My daughter told me a couple years ago she DOES not like princesses. She is more the rock type, she would be excited to see one of her Disney actresses or actors instead of a princess, she has some boy in her and doesn't do the princess thing. We will be going to Disney soon but we are going to go to Animal Kingdom for the first time. I can't believe living in Florida  most of my life and I've never been.