As an Amazon Associate I earn from qualifying purchases.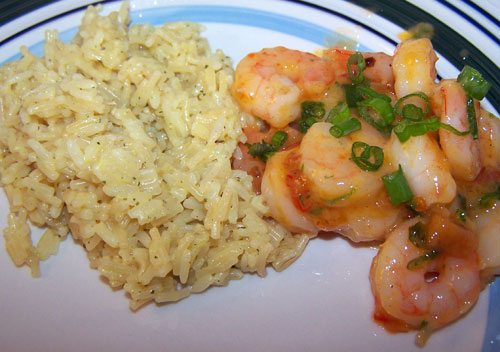 Ingredients
1 lb Shrimp
Fresh chives (or green scallions)
1/4 cup hot and spicy mayonnaise
1/4 cup sweet chili sauce
Directions
Cook shrimp in your preferred manner, baked, fried, etc. (no flavoring just cook shrimp)
Mix hot and spicy mayonnaise and sweet chili sauce
When shrimp is done mix with mixture and top with chives or scallions
This was one of those recipes I found at my local Publix. I made it minus the slaw for my daughter and I. Little did I know my husband would enjoy it. The shrimp does have a kick to it and my husband prefers it mixed in with the rice.