As an Amazon Associate I earn from qualifying purchases.


Halloween is my favorite holiday. I think it is because it is the most creative with creative pumpkin carvings and brilliant costumes. Honey is all about the crafts, so we went to Michael's to pick up a few things to work on this month. The first thing she wanted to do was a Halloween foam kit by Creatology. I'm not going to lie the instructions are terrible. Thankfully the photo on the box was pretty good. It took us a good hour and half but she was so excited when we were all done!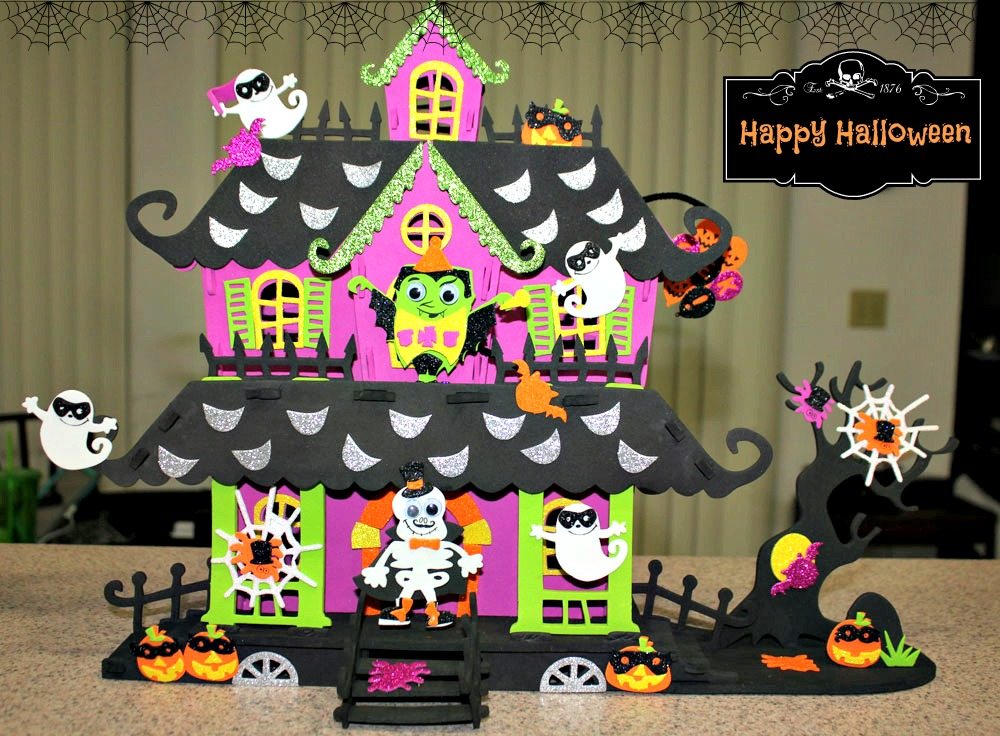 The foam was a lot sturdier then I thought it was going to be and overall I was pretty happy with the results. It was 40% off this weekend for a cost of $11.99. Definitely for older kids or younger kids with adult supervision. Also my tip is to put on some of the sticker decorations as you build instead of waiting until the end (like we did) this will help them bind a little better.