As an Amazon Associate I earn from qualifying purchases.


The holidays are over and many of us are relaxing in the comfort of our own homes. I have been on vacation since Christmas day and it has been wonderful. It is the first time all year when I have been able to relax. I've been able to clean, to catch up with family, organize for the new year, and even read a book or two. One of the things I love to do right after the holidays is go Christmas shopping!
Yes I said Christmas shopping! After all it is after the holidays when you can get some of the greatest deals. Usually this is when I will buy wrapping paper, bows, tags, and all the little things that you can pack away for the following year. I have enough wrapping paper to last me for a good five years. Who can pass up a 50-75% off sale? I'm in the market for a new Christmas tree but since we are house hunting it is going to have to wait another year.
We have a major shopping occasion right after the holidays at the Shibley household. My husband's birthday is December 31st. Yep poor guy, he has to share his special day with the world. Due to the fact that he has always felt cheated when it came to his birthday we try to do it up right. My daughter makes him some cute gifts, we decorate, and I make sure I treat the occasion NOT as an extension of Christmas.
This year has been such a hard year in the terms of being organized and on time but there is no way I can forget his birthday. That said I actually had no desire to mingle in the crowds of people that were doing after holiday shopping so I stuck to my favorite form of shopping…..online! Thanks to some great shipping deals I was able to order him a birthday present at the last hour December 30th with guaranteed one day shipping!
Great Online Deals
Amazon has some great deals for the new year! Time to set some goals and get in the mood with some exercise apparel and more with these steals.
Walmart is having a Super Savings Celebration!
Plus, if you held on to your credit card rewards, throughout the year, now might be a great time to time to cash it in on the new you this year!
Discover cardmembers have the option to redeem their Cashback Bonus for partner gift cards to dozens of popular retailers for added value, such as $20 in exchange for a $25 gift card. In addition to the more than 150 redemption partners available, cardmembers can redeem for an eCertificate from more than 60 of these retailers on-the-go through the Discover mobile app on their smartphone and use them instantly!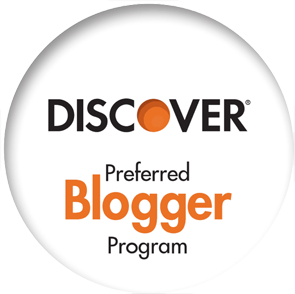 ---
I am a paid brand Blogger for Discover Products Inc. My views are my own and do not necessarily reflect the views of Discover Products Inc. and its affiliates. You may read more of my disclosure here.
---