As an Amazon Associate I earn from qualifying purchases.


Have you ever left your purse or wallet somewhere in public? If you have, you know how it feels to have that moment of panic. Those what ifs. It's bad enough you might have to spend a day at the DMV getting a new license, but pictures and receipts are gone, and what if somebody gets a hold of your credit cards? Identity theft happens all too frequently and my mind instantly starts playing out how thousands of dollars are being spent in the time it takes me to either find my credit card or cancel it. Luckily, the few times that I've misplaced mine, I've found them again right away.
Even still, I would have felt more at ease had I been able to use Discover's new Freeze ItSM feature which acts as an on/off switch for new purchases, cash advances, and balance transfers. Easily activated from a mobile device, online, or by calling 1-800-DISCOVER, members can place a temporary freeze on their account when cards are misplaced. This gives you time to backtrack and attempt to find it, perhaps in the front part of a grocery cart or on the table after you paid for your dinner. When the card has been frozen any time a transaction is declined, you'll receive an alert. It also allows some account activity to continue such as bills marked as recurring by the merchants, returns, reward redemptions, etc. Once you locate your card, simply use the app, go online, or call customer service to have your account unfrozen and resume using as normal. Business cards unfortunately do not have the Freeze It function. Of course, if you're unable to find your card you'll want to call to have it permanently canceled and be issued a replacement.
This new feature joins several others that are meant to safeguard your account. Every card purchase is monitored and members can elect to receive email and text alerts when purchases are made above a selected threshold. The cards also have a new chip technology which makes counterfeit extremely difficult. The Fraud Liability Guarantee also ensures that cardmembers are not held responsible for fraudulent and unauthorized purchases. It's nice to know that my account is so well guarded.
Remember this quarter Discover cardmembers can earn 5% Cashback Bonus on up to $1,500 in Restaurant and Movie purchases when they activate their 5% Cashback Bonus. This means that you can earn 5% Cashback Bonus when you take your Dad or grad out to dinner or treat the family to a movie to kick off summer.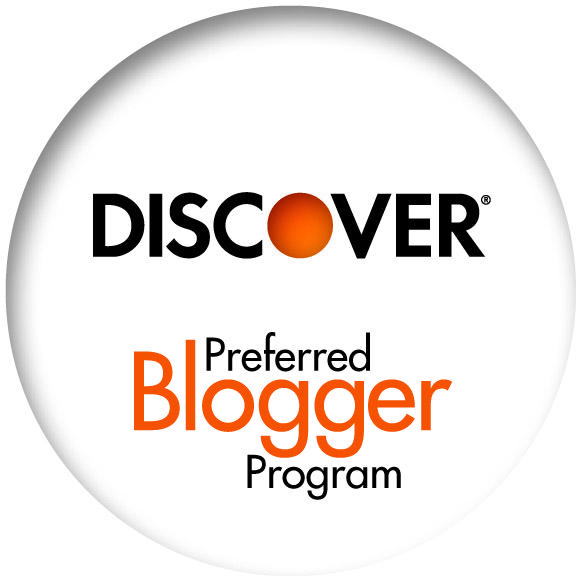 Have you ever misplaced your credit card?