I usually don't purchase clothes for myself unless they are A. falling apart, B. too loose or too tight, or C. need something for a special occasion. It is nice sometimes though to just get something because it is cute or because you just want something new.  I recently was asked if I would like to review an item from DownEast Basics. My first mission was to choose a shirt.  This ended up being a harder task then I expected, they have some really cute tops.
Though these tops are all cute I chose this one for it's elegance and versatility.
My shirt arrived the day before I was leaving for San Diego. I was happy that it came in before my trip.  I wanted to wear the shirt and pair it with something a little classy. So I wore the shirt with a nice pair of white slacks and some black heels. Here is a fun photo of my look (I did not wear the hat and glasses for the majority of the night LOL)
I love how the shirt can be worn with different bottoms to create a specific look. I really love it paired with the jeans in the first photo. I was most concerned that the shirt was going to shrink when I washed it and become unwearable. I'm happy to report that the shirt has been washed and the first picture is after it was. Not only did it only shrink a small natural amount, the best part is it came out of the dryer ready to wear again. No ironing needed.
The clothes at DownEast Basics are chic and classy. In addition to tops you will find dresses, slacks, denim, sweaters, skirts, and even swimwear. However no outfit is totally complete without a few accessories like bags, jewelry, scarves, belts, and even hair accessories. You will find all of these at DownEast Basics.
Maybe clothes are not what you like to splurge on when you have the chance. Is something for your home more your style? DownEast Basics also has a "For the Home" section.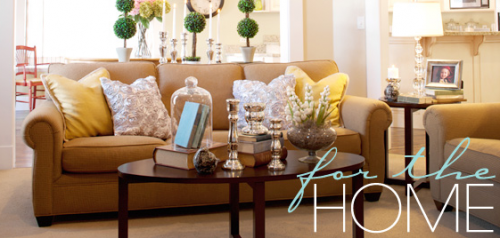 Here you will find decorative accents, vases, bowls, pillows, and botanicals.

Shibley Smiles Review Opinions:
Price (of tops): Range from $10.99-$29.99. With such a wide range we score this as above average, meaning a good deal for you money.
Quality: We rate the quality as above average. The quality is nice and appears durable and worth the amount you are spending on your clothing.
Recommendation: We recommend DownEast Basics as a place to shop for inexpensive high quality clothing.
DOWNEAST BASICS TOP GIVEAWAY

One winner will win their choice of top from DownEast Basics
Mandatory entry to win: Where would you wear your DownEast Basic top? Night on the town? Work? Home? (leave a comment with your answer as your mandatory entry)
After you make the mandatory entry above, you will receive one entry for each item below (unless otherwise indicated). Please leave a separate comment for each entry.
*if you follow us via GFC, Facebook , RSS Feed, Network Blogs or verified email – 1 each
*if you follow Shibley Smiles on Twitter – 1 each
*if you like DownEast Basics on Facebook – 1 each
*if you sign up for the DownEast Basics Newsletter – 1 each
*if you share this post on Facebook – (enter limit 1)
*if you blog about this post and link back to this giveaway -5 entries
*if you leave a comment on a non-giveaway post -1 each (max 5 )
*if you tweet this giveaway (leave link to tweet) – 1 daily
Enter to #win DownBasics Clothing Top of Choice #giveaway from  @shibleysmiles https://www.shibleysmiles.com/?p=7728
See Official Rules. Giveaway will end on September 8th at 11:59 pm EST. Open to US Only.
Thank you and Good Luck!
---
Disclaimer: I received similar product(s) at no cost to me by the company or representing PR agency. Giveaway prize is also sponsored by the company or representing PR agency. Opinions are my own and NOT influenced by monetary compensation. You may read more of my disclosure here.
---