Dry Rub Grilled Chicken with Salted Edamame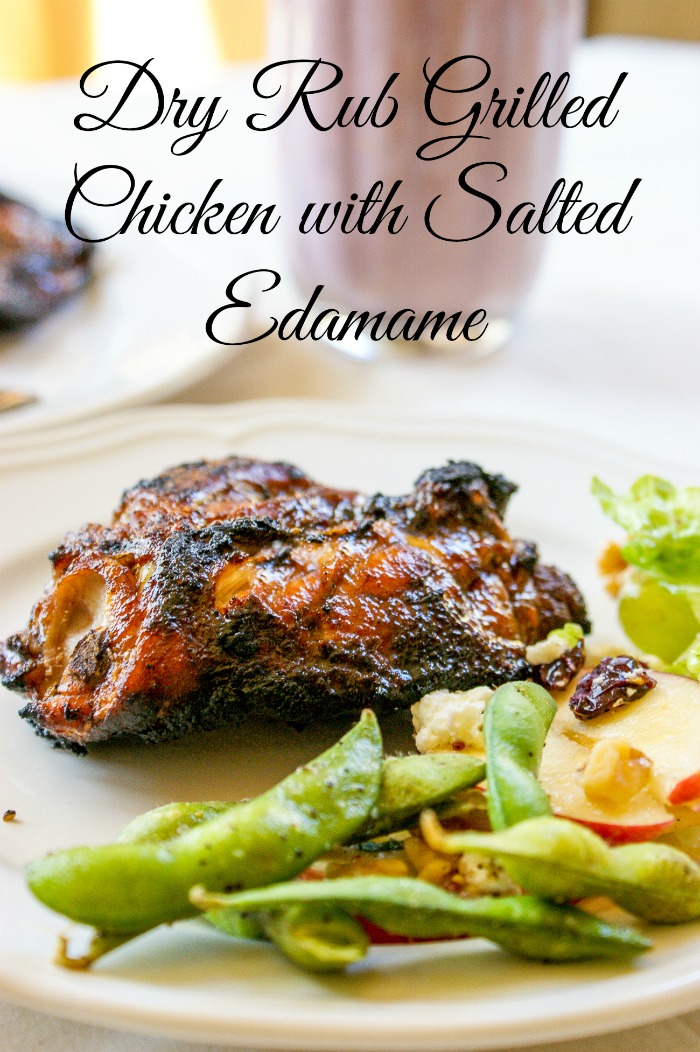 1 pound bone-in chicken breasts
1 tbsp smoked paprika
½ tsp salt
1 tbsp garlic powder
½ tsp cayenne
1 tbsp sugar
1 tbsp oil, also need oil or spray for grill
1 Packet Frozen Edamame
1 tbsp olive oil
salt and black pepper per taste
Make rub mixing all ingredients listed in "chicken ingredients" above except the chicken and oil.
In bowl, add chicken, drizzle oil and massage to spread oil on chicken thoroughly. Add dry rub and coat chicken with rub from all sides.
Preheat grill. Spray oil and place chicken on grill skin-side down. Grill for 15-16 minutes on medium-high temperature, flipping it once half way.
In meantime, add edamame to a bowl of warm water. Discard water after 10 minutes. Then microwave or steam as per package direction until tender. Once cooked as per liking, take out in a bowl, drizzle olive oil, salt and black pepper.
Once chicken is cooked thoroughly, serve chicken with salted edamame on side and enjoy!
Recipe by
Shibley Smiles
at https://www.shibleysmiles.com/grilled-chicken-edamame-recipe/