As an Amazon Associate I earn from qualifying purchases.


There are many things I enjoy about the summer such as not having to wake up my children and cart them off to school, and enjoying the warm summer days by the pool. Howeverm one of the things I love most about the summer is enjoying my family as the hustle and bustle of life slows down. We often plan a family vacation or a weekend getaway during these relaxing times since we don't have to worry about taking the kids out of school.
This year we have already enjoyed a 6 day cruise on the Carnival Breeze and are planning a weekend getaway to Orlando. My oldest son's birthday is in August and we have decided to go to Wet n' Wild and enjoy a weekend of water, sun, and family! The kids have never been to Wet n' Wild and I think the last time I visited I was in high school. Our weekend getaways are always somewhere we can drive in under three hours. Driving usually cuts down on the expenses and we don't spend all our vacation time traveling. Another reason we prefer to drive is it gives us a little more family time!
It is always best to be prepared when traveling such as keep to roads you know, make sure you have an emergency kit, and map out where you are going ahead of time. It is also good to be prepared and smart financially when traveling. Did you know you can earn money on your travel plans by using your Discover Card?
Earn 5% Cashback Bonus on gas purchases. This summer, Discover is focused on helping cardmembers fuel up for less. Now through September 30, 2014, Discover cardmembers can sign up to earn 5% Cashback Bonus on up to $1,500 in gas purchases – that's up to $75! Cardmembers can sign up simply by logging into their online Account Center or by calling 1-800- DISCOVER (1-800-347-2683).
Thankfully I have never been in a position when traveling that required assistance. We have managed to get from point A to point B with little more then some minor issues with navigation. However, it is good to know that if I did need help such as a jump start, tire change, or car rental,  as a Discover cardmember, I can count on them!
Discover's Travel Benefits
Roadside Dispatch: Through this built-in feature, cardmembers can call Discover for help when they need it most. Whether it's a jump-start, tire change or locksmith that is needed, Discover will dispatch the closest service at any hour of the day or night.
Auto Rental Insurance: Rather than paying fees through the rental agency, cardmembers are automatically covered with secondary collision damage insurance just for using their Discover Card to pay for their rental car. Thanks to Discover, you can save money, stay protected and enjoy your vacation.
24/7 Travel Assistance: Whether you've lost your checked bags or need help re-booking a missed flight, Discover cardmembers are automatically covered with 24/7 Travel Assistance. This range of free benefits protects you anytime, anywhere, so you can feel comfortable while you're away from home.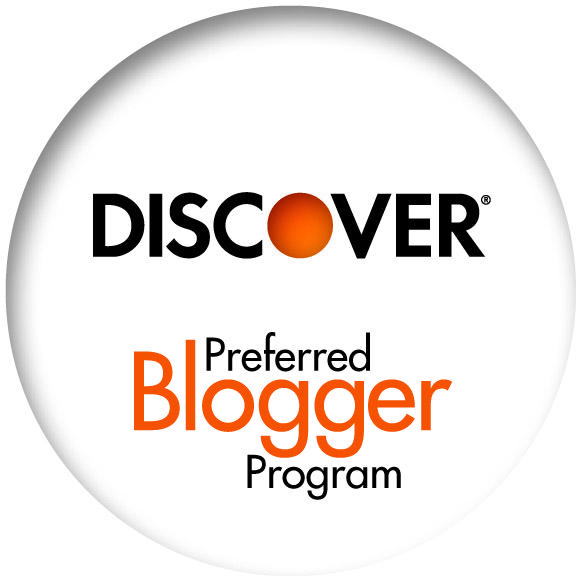 I am a paid brand Blogger for Discover Products Inc. My views are my own and do not necessarily reflect the views of Discover Products Inc. and its affiliates.