As an Amazon Associate I earn from qualifying purchases.


It is so hard to come back to work after a relaxing weekend.  Of course a relaxing weekend usually means a not so clean house.  I didn't get a lick of laundry done or any groceries bought but we had a great weekend.
The boys spent the night at a friends house Friday night so it was quite around here for the most part.  Honey had a hard time falling a sleep and slept until almost 11 am Saturday morning. I thought about waking her up but thought if she got up late and didn't take a nap she would fall asleep quickly Saturday night (NOT!)
Saturday was more of a lazy day at home.  We took Nick to his baseball practice and lounged around the house for a while. I finished up a puzzle with Honey and we colored some photos.  I watched Private Practice and this weeks American Idol, I'm rooting for Pia to win (I think that is how you spell her name) or the country singer guy can't remember his name.
Sunday we went to the beach for the first time this year. Oh I can't say enough how beautiful the weather was. It was such a perfect beach weather this weekend that my mother had trouble getting a parking space Saturday. For that reason we got up and were on our way to the beach by 9:45.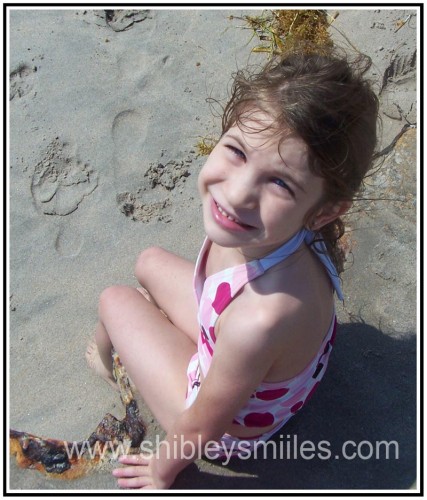 I will say that the water was not quite what I consider "fun". It definitely had a chill and for the most part I tried to stay out of it.  However it is hard to look at those beautiful blue eyes (see above) and say "no".  Honey managed to talk me into getting in once.  I admit it wasn't so bad once you were in but it was a little cold once you got out.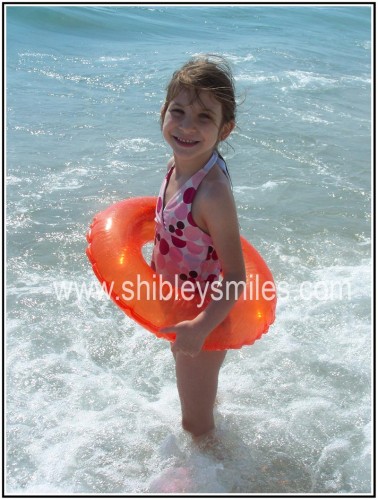 The kids had a wonderful time and didn't want to leave.  Once the sun went under the clouds and didn't appear to be coming out anytime soon I got a little cold and felt it was time for us to head on  home.  The boys did a lot of boogie boarding and Honey played in the waves and dug some holes in the sand.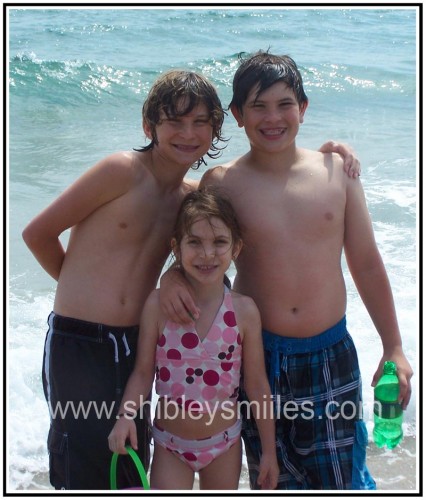 One of the best parts about that first day at the beach (I'm being sarcastic here) is how no matter how hard you try, you can never seem to get the lotion on evenly.  I look like a cheetah with red spots.  Some body parts are entirely void of sun while others are burnt.  Both Buddy and I burn easily at first when in the sun.  After the first couple of weeks I can get a darn good tan but no matter what I try I end up with some sunburn.  Note for next time: I will NOT buy the spray. I love the spray because it seems easy to apply but it never goes on evenly and we use one whole bottle per trip.
After the day at the beach I was drained. I had planned on running later and even getting that grocery shopping done, however I found that the sun had drained me of all energy. Oh well it's a small price to pay for being able to go to the beach in March.  As you can see I took my camera with me and got a few good shots and a few not so good shots, but these two below are my two favorites from the day.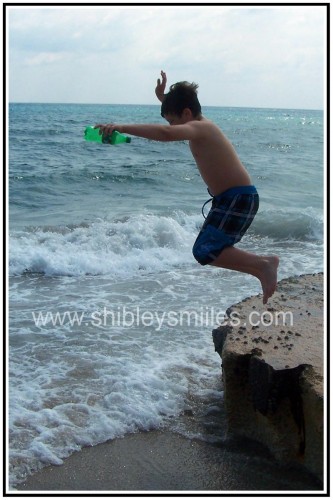 I hope you had an enjoyable weekend as well!