As an Amazon Associate I earn from qualifying purchases.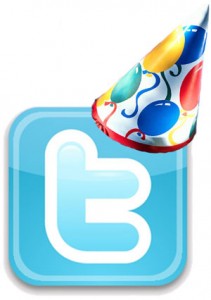 NOTE: TWITTER PARTY WAS 2012
Join me Tuesday for some fun conversation and great prizes. The topic outdoor grilling with Sears! Who doesn't love a good barbeque with family and friends. We will be talking about grilling tips, tricks, and great memories. I'm still waiting for the list of prizes but I suspect they will be great as they always are. So check back if you want to see what you can win, or just be there and be surprised!
Host: @GrillHappiness @Sears & @theBlogFrog
Co-Host: @shibleysmiles, @2wired2tired, @SavortheThyme, @mommymommentblog, @SpicyPerspectiv
Hashtag: #GrillingisHappiness
When: Tuesday, April 24 2012 at 1:00 pm ET
Tweet Grid: http://bit.ly/I7mO5V
Prizes: Sears Gift Cards
No RSVP necessary just simply follow the hashtag #GrillingisHappiness and @shibleysmiles, in addition follow @theBlogFrog, @GrillHappiness, and @Sears. These parties are always fun, we have a great time, and prizes are always a great incentive! I've created a tweet grid for your convenience, just add your own username and login.