As an Amazon Associate I earn from qualifying purchases.


This post brought to you by Kaeng Raeng. All opinions are 100% mine.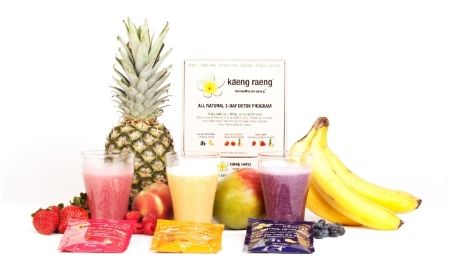 It is no secret here at Shibley Smiles that I have been battling my weight for years. As I get older I find that it is not the weight that is as important as my health. Everything seems to take longer and things creek where they didn't before. I recently had the opportunity to try Kaeng Raeng an all natural cleanse. When I read about it I was intrigued. i was intrigued with the little side effects and the reviews. Kaeng Raeng is a delicious, convenient, and affordable cleanse option that can be purchased on www.kaengraeng.com, Kaeng Raeng on Amazon, and Select Whole Food Markets.
I originally decided I was going to try this the following Monday, however I woke up one Saturday just feeling terrible and decided I wasn't going to wait any longer and I started immediately. The first drink I did not add any extra fruits and blended with water and ice. I decided this was not going to be the way for me. I knew if I wanted to get anything out of my Kaeng Raeng cleanse I was going to need to make it doable for me. So I went to the store and bought some fruit and juice to give my drinks that added boost I needed.
That definitely made a difference and I found the pineapple juice and bananas were my favorite fruits to add. I actually liked them best with the "into the blue" packaged drink. In addition to the drinks because Kaeng Raeng allows you to cleanse without fasting. No starvation or hunger required here; Kaeng Raeng lets you eat all the raw fruits and veggies your heart desires. I did eat fruit and veggies when I felt the need to "eat". I really didn't have any negative side effects other than the second day I was pretty tired but I have no idea if that was from the drink or the fact that I had spent the day at my sisters the day before.
I'm not going to say I would have loved to continue this for any longer than the three days but it was overall it was not bad at all. In fact I definitely saw a difference when it came to how well I was sleeping and an overall just feel good kind of feeling. One of the best side effects of a cleanse is improved skin. By abstaining from traditional foods, especially dairy, and filling your body with high quality nutrients and vitamins, your skin will take on a beautiful glow after just 3 days. I definitely could tell a difference in my skin and I felt more intune with my body. I felt lighter and just more at peace. It has been about a month since I did the cleanse and as much as I was glad to be done with it at the time I'm actually considering doing it again.
I love that the cleanse was all natural and didn't bother my stomach at all like some cleanses can do.
Kaeng Raeng was made with YOU in mind. It comes in 3-day or 6-day programs in three different levels: Beginner (for first time users), Veteran (for those who have done at least one cleanse), and Master (you know who you are). Kaeng Raeng is also available as soy free. Don't know what level is for you, you can take a quiz! I also encourage you to follow Kaeng Raeng on Facebook.
Kaeng Raeng Discount Code
As a special gift to you as a loyal reader you can get 10% off your purchase at Kaeng Raeng. Just use the code ShibleySmiles10 at checkout!
Kaeng Raeng Swag Bag Giveaway