As an Amazon Associate I earn from qualifying purchases.


Last weekend during our weekly grocery shopping trip Honey and I picked out some fun nail polish kits to try at home. We picked up this Kiss Galaxy Effect kit and gave it a try this weekend.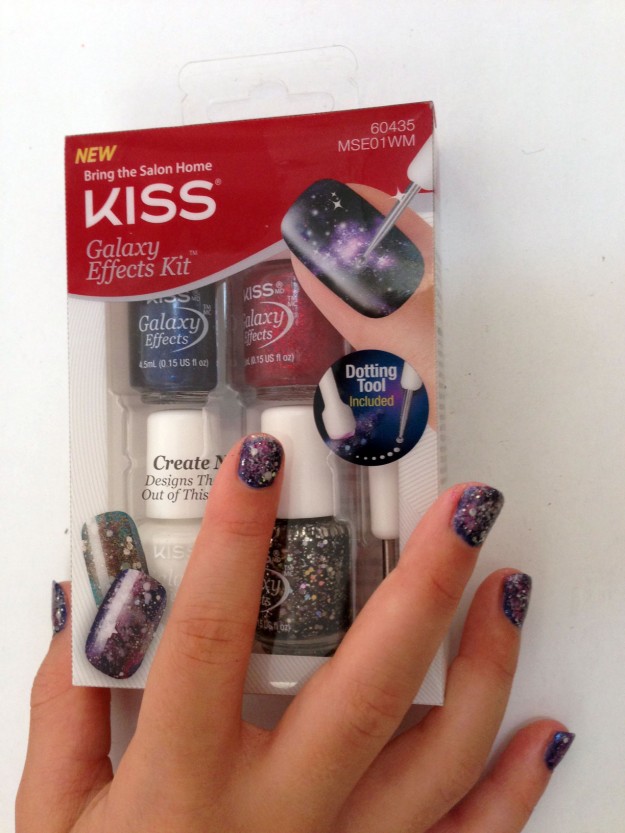 I think it turned out super cute. You just put on a base coat (the dark blue) then used the sponge that is provided to sponge on two additional colors (white and red). Add a few dots and cover with the silver star top coat.
I think I'm going to pick up a different one this weekend to see what other fun looks we can achieve!