As an Amazon Associate I earn from qualifying purchases.


This post brought to you by Kmart. All opinions are 100% mine.
For many years my husband and I relied on free layaway to help with our holiday shopping. We would usually go shopping around early October and work towards paying off our layway for the kids before Christmas. There is one Christmas in particular that stands out vividly in my mind. My husband and I had my mother watch the kids and we went about on our normal layaway trip buying our holiday gifts for the children.
After a few hours we were finally done and walked back to the layaway counter with carts (yes carts I have three kids) in hand and guess what we found? We found that the layaway program and this particular chain of stores was no more. Yep it was gone no more layaway. I could not believe that we just spent all that time and had to leave our carts. I never thought to check to see if they still offerred layaway because we had be using it for years.

So instead my husband and I hopped over to Kmart and that became our place of choice for layaway. These days we do both layaway and purchase at the time of sale. The great think about layaway is the ability to budget your payments. Many people don't have a lot of money up front and didn't save through the year but yet they want to get that must have item before it goes out of stock during the layaway rush.
Kmart is running a fantastic giveaway that may just give you the extra incentive to layaway your holiday items. Kmart's Big Layaway Giveaway is paying off the balance of a layaway every week! How awesome would it be to find out your holiday shopping was not only done but paid for! Looking for extra benefits and why you should layaway at Kmart instead of other major retailers? Check out this comparison below:
We haven't started our holiday shopping yet but the thoughts of it are creepy into my mind. The other day while my daughter and I were out I heard a commercial for a Furby. Do you remember the Furby Frenzy!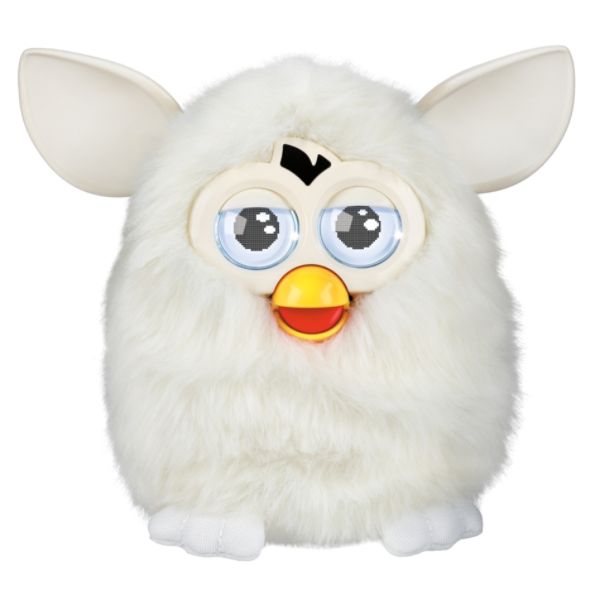 My husband was working in retail at the time and he remembers it well. I was telling my daughter about them and she thought it sounded cute, maybe this is something to add to her Christmas wish list.
So tell me what do you have in mind for a layaway shopping trip?