As an Amazon Associate I earn from qualifying purchases.


This post brought to you by Microsoft. All opinions are 100% mine.
I recently had the opportunity to test drive Microsoft's OneNote 2010 software. As much as I use Microsoft at work OneNote was not a software that I was familiar with. Microsoft OneNote is a digital notebook giving you one place to store important information and easily share with others. A great way to take notes on a group project.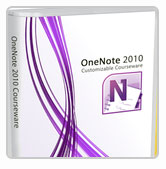 In order to familiarize myself with the software I was given an assignment. My assignment (should I choose to accept it) was to create a OneNote TripBook. I chose to accept it. I actually enjoyed getting to know the software and creating my OneNote TripBook. My TripBook is called Marveling in Moscow and is an itinerary of a day in the beautiful city. The best part is you can actually tour my OneNote TripBook at OneNoteTravel.com. Please visit and come back and comment on what you think.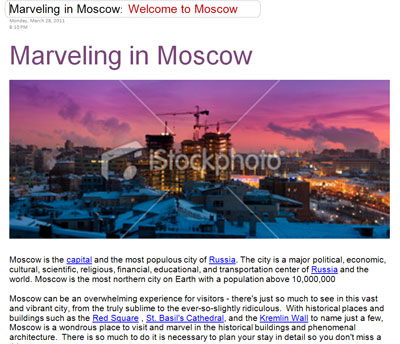 I compare Microsoft OneNote to a 5 subject notebook you may have used (or still use) in school. I know I've bought my share for my boys. It is a one stop shop to gather information, photos, text, websites, etc. and organize them neatly in one place. No need to search your email, computer, or that scrap piece of paper you know was laying on your desk somewhere. There are several features of  Microsoft OneNote and I couldn't possibly list them all however here are a few of my favorites.
Screen Clipping
OneNote Linked Notes
The Ease of Placing text
I admit at first I was a little flustered trying to learn the software but that was more of the perfectionist in me then anything else. I spent one night learning how to use it properly (the basics that is) and the next night creating my TripBook. My favorite feature is the Screen Clipping.  Usually if I want to grab an image from the web I have to right click and download it then go back to my software and insert the image. With the Screen Clipping  you simply find your image on the web, use the Screen Clipping feature and it inserts it right into your document.
The OneNote Linked Notes is great as well. This feature creates a sidebar so you can copy and paste information right into a resource page in  your OneNote to later use to and copy and paste the needed information into  your document. I found this great because I was able to copy and paste quite a lot of interesting facts and then weed through what I actually wanted to use. I also love that when you paste the information into the document it sites the source as to where you grabbed the information from which is great when needing to site your work.
Of course a good feature with any software is the ease of using text. With the OneNote you can place text anywhere in the document. Unlike Word or Excel where you are confined to cells or rows with OneNote you can place text boxes anywhere on the document.
Over all OneNote is a great tool to help you become more productive and gives you the ease of sharing your notebooks with others so you can all work on projects together and keep your information in one central area.