As an Amazon Associate I earn from qualifying purchases.


This post brought to you by Sharper Image. All opinions are 100% mine.
Are looking for that last minute gift? Have someone you just don't know what to buy? Have you thought about products from Sharper Image?
Founded in 1977, Sharper Image grew to over 200 retail locations and reached even more customers through its award winning monthly catalog and website, becoming a truly iconic American brand. Throughout its history Sharper Image products are meant to be fun, unique and memorable and are something you never knew existed until you saw it – then you had to have it.
Maybe you have someone that is into music and you hate to do the gift card thing. Why not check out this Sharper Image Bluetooth Speaker I just got out my own bluetooth speaker the other day and immediately my music loving teenager asked if he could have it (he is not shy about asking for what he wants).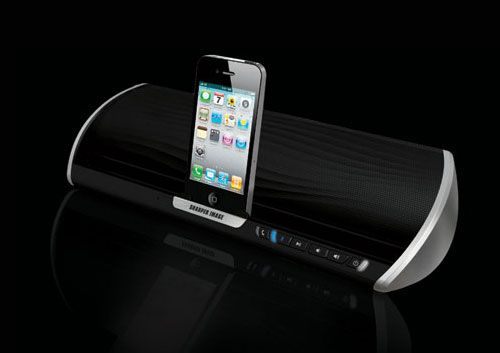 Description:
Big enough for a great sound yet small enough to take on the go, this wireless speaker from The Sharper Image ensures you never have to be without your tunes. Connects wirelessly with smart phones, laptops and most notebooks. Works up to 30 feet away using your device to control music. Powerful speaker output with integrated subwoofer for expanded bass response. Bluetooth hands free conference calling with any smart phone. Convenient universal device holder

 
Not everyone though is a music lover. I wouldn't consider myself one (though I do love my bluetooth speaker). One item that I remember purchasing for my mother years ago was a sound machine. She loves the beach and I knew she would love relaxing to the sound of waves. Sharper Image has their own Sound Soother
Description:
Would you like to wake up to the sound of rain, or a bustling city? With dual alarm settings, the Sound Soother® can also be your alarm clock. The Sound Soother® features a brushed metal finish that looks great on any nightstand or table, and features an extra large display for sound description and digital time. Of course, it resets itself after a power outage and daylight savings time.The Sound Soother® plays continuously, and features an Auto-off timer you can set for 15, 30, 45 or 60 minutes.
In fact I would love one of these myself but it would compete with ESPN in the background. My husband usually watches TV as he falls to sleep. As a mother who works full time, acts as a taxi, a cook, a chef, and the local laundry service I prefer something more soothing then just sound. My pick from Sharper Image is the Back Massager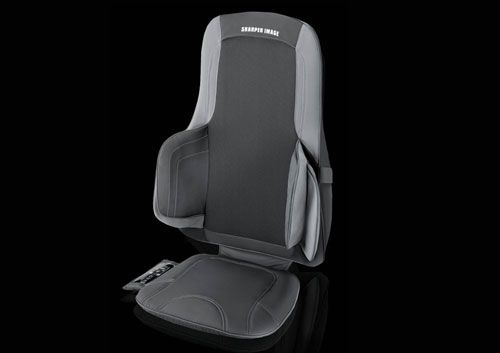 Description:
Use this massager on any standard chair to experience deep-kneading shiatsu or rolling massage as four independent rollers travel up and down your back. Use Spot Shiatsu and Perfect-Fit™ to customize the massage to your back and height. Soothing heat is an option for a deeper, more relaxing massage. The easy-to-use Advanced Touchpad Control features a laser-etched flat panel. Carrying bag included for bringing the massager wherever you go.
If I can't have my own masseuse on call 24/7 then I will take this as the next best thing. I am often sitting. I sit all day long at a desk and when I'm bloggin I'm again sitting at a desk. How wonderful would it be to have this in my seat to relax me while I work.
All of these are great holiday gifts for someone you know, or maybe for your own wish list.
Which one would you chose for you?