As an Amazon Associate I earn from qualifying purchases.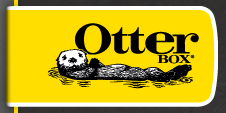 A representative at Otterbox read a post here at Shibley Smiles :  iPad2 Defender Series Case Reveiw. Overall Otterbox was happy that I was happy with my iPad2 case. However he did notice that there was one thing I wasn't 100% happy with. That was the silicone case that is the most outer layer of the case. The silicone would just not stay in place. It wasn't a huge deal but a little annoying.
I received a very thoughtful email from the representative:
I'm glad to see that overall you are enjoying the case but definitely want to help out with the issues you've been seeing. If you can't get the silicone jacket on the outside of the case to stay in place, I can put you in touch with a customer service representative who could replace it for you. We want to make sure everyone is completely satisfied with our products and do our best to provide top-notch customer service if something goes wrong.
I was quite surprised by the email, I had no thoughts of a replacement I was happy with the case despite what I felt was a small flaw. There was not request of changing my review or request for any additional post to be made. I'm posting today because I was so impressed with the professionalism and customer service that I thought you should know this is a company that cares about its customers.
When the customer service rep got in contact with him I was told they had made a few changes to the silicone sleeve that should solve the problem I was having regarding it setting in place. I thought it was generous of them to offer a replacement and was so glad to find when it came that they sent the sleeve only. I would have felt terrible if they sent a whole new case. I swapped out the sleeve and have been testing it for a good week. It turns out the changes they made were good. I rarely find the silicone out of place. In fact the few times that I did and scratched my head my daughter said it was her. She likes to pick at the silicone. I promptly told her that she couldn't do that and since then have noticed the initial flaw to be no more.
When I am using the iPad2 myself it feels tighter and the silicone stays in place. I have updated my original review because I want readers who visit the post looking for an honest review to see exactly how good the product is and the excellent customer service I experienced. It is amazing how much customer service matters to us. My thoughts of Otterbox today are better then they were a couple weeks ago. I never had negative thoughts but they were a business/company like any other company. Otterbox is no longer like any other company in my eyes it is a great company to do business with.