As an Amazon Associate I earn from qualifying purchases.


It is not often that I find someone that has not been touched in their lives in some form by cancer. I would say a lot of those times the culprit is breast cancer. October is breast cancer month and I'm happy to support it with this giveaway on behalf of General Mills. I myself have my own "touched by cancer" story. My grandmother was diagnosed with breast cancer when I was in middle school. I truthfully did not understand the severity of her condition at that age. She fought it and was in remission. One day she picked up her grand daughter and threw out her back. She never thought much of it just figured she lifted her wrong. After months of it not going away she went to the doctor and found that the cancer was back and had spread throughout her body. When I was in 10th grade my grandmother lost the battle with breast cancer.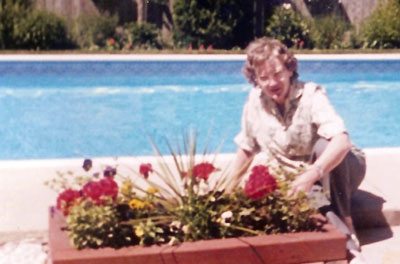 Find hope. Be inspired. Know you are not alone. Join the 2011 Pink TogetherTM campaign – now in its fifth year of celebrating hope – by visiting PinkTogether.com to connect with a unique online community of people who have been touched by breast cancer and share a passion for the cause. Individually we are strong, but together we are stronger.
Visit PinkTogether.com to share your personal story and messages of hope and read about others´ personal journeys. To encourage personal connections, General Mills will donate $1 to the Komen organization for each Message of Hope that is sent to someone who has shared their story on PinkTogether.com (up to $25,000) during October. This is in addition to a $2 million donation General Mills is making to the Komen organization.
This year, for the first time in its five-year history, at PinkTogether.com consumers can choose how $1 million of this donation will be shared between two important Komen programs: the Treatment and Assistance Program, which assists women in securing care they otherwise may not be able to afford, and Prevention Research, which helps unlock the keys to preventing breast cancer. Visit PinkTogether.com from September 19, 2011 through April 14, 2012 to make your choice. Results will be announced on Mother´s Day 2012 – Sunday, May 13.
Meet the 2011 Pink Together Survivor Ambassadors, and hear their amazing stories of courage and survival on PinkTogether.com and the Pink Together YouTube Channel.
General Mills will also be turning the packaging of participating products pink in recognition of National Breast Cancer Awareness Month this October.
I encourage you to check out the Pink Together You Tube Channel.
General Mills Pink Together Gift Pack
A 16 oz. box of Total cereal
VIP coupons valid for one box of Cheerios and Multigrain Cheerios cereal and one cup of Yoplait yogurt
Betty Crocker Living with Cancer Cookbook Pink Together Edition, which includes a collection of more than 150 delicious recipes with complete nutrition information and a 32-page Pink Together Survivor Ambassador bonus section that shares inspirational personal stories of survival as well as recipes
Water bottle and removable silicone awareness bracelet
Drawstring sport backpack
Rhinestone ear buds
See Official Rules. Giveaway will end on October 31st at 11:59 pm EST. Open to US Only.
Thank you and Good Luck!
---
Disclaimer: The Pink Together prize pack, information and coupons have been provided free of charge by General Mills through MyBlogSpark."Opinions are my own and NOT influenced by monetary compensation. You may read more of my disclosure here.