As an Amazon Associate I earn from qualifying purchases.


Embark on a journey over the Seven Seas with my kid friendly sandwich "Sailor's Delight". As a mother of three I know how hard it is to get your children to make good food choices and eat healthy. The best defense is to start them out right at home, and the Hormel Natural Choice line makes things just a little bit easier for us all. Hormel Natural Choice is 100% Natural and has no preservatives. This is an easy way to feed your children natural great tasting food without the hassle of growing it yourself!
My mission on this breezy afternoon was to set sail in uncharted territories and bring back a treasure chest full of tasty goodness. "Sailor's Delight" was created with children and healthy eating in mind. Wrangle up those children and send them to the galley for a fisherman's feast. "Sailor's Delight" is a mix of natural meat, healthy fats, and fruit.
Ingredients
Two slices of bread
Hormel Natural Choice Turkey (flavor of choice)
American Cheese (or flavor of choice)
Granny Smith apple
Walnuts
Mayonnaise
Directions
Spread a thin layer of mayonnaise on each slice of bread
Chop walnuts to desired size and sprinkle over mayonnaise
Add a slice of cheese
Add three slices of meat or desired amount
Slice apples thin or to liking and place over meat
Place two slices of bread together
How to Cut Your Sandwich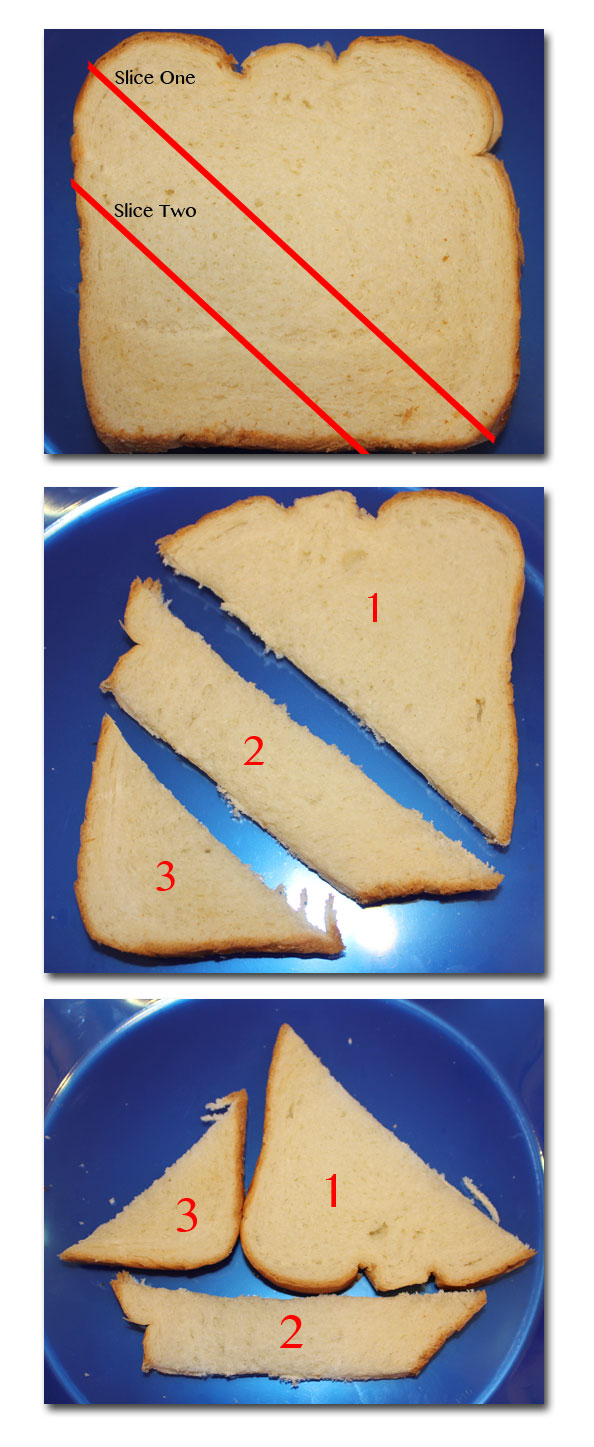 Top off your sailor's sandwich with some fresh fruit and vegetables. Arrange fruit and veggies in pleasing arrangements to give your dish the feel of a sailor's delight.
With several different varieties of Hormel Natural Choice sandwich meats you can create a different meal each day. Your child will never suspect you are feeding them healthy natural food. It doesn't take hours in the kitchen to help feed your children right.
I would love for you to show your support of my kid friendly healthy creation "Sailor's Delight" with your vote of approval. I am currently up against 4 other talented bloggers in which the best sandwich sails away with the title of "Best Sandwich Creation". Please visit the Hormel Natural Choice Facebook page and check out the other 4 kid friendly sandwiches and stock your arsenal with some great natural kid friendly meals. While you are there vote for your favorite (hopefully "Sailor's Delight).
---
Disclaimer: This is a sponsored post on behalf of Hormel. Opinions are my own and NOT influenced by monetary compensation. You may read more of my disclosure here.
---