Cinco de Mayo may be over but that doesn't mean Mexican food is no longer in style. In fact, if you make it at home you won't have to wait to get a good seat. Try this delicious Rotisserie Chicken Quesadillas.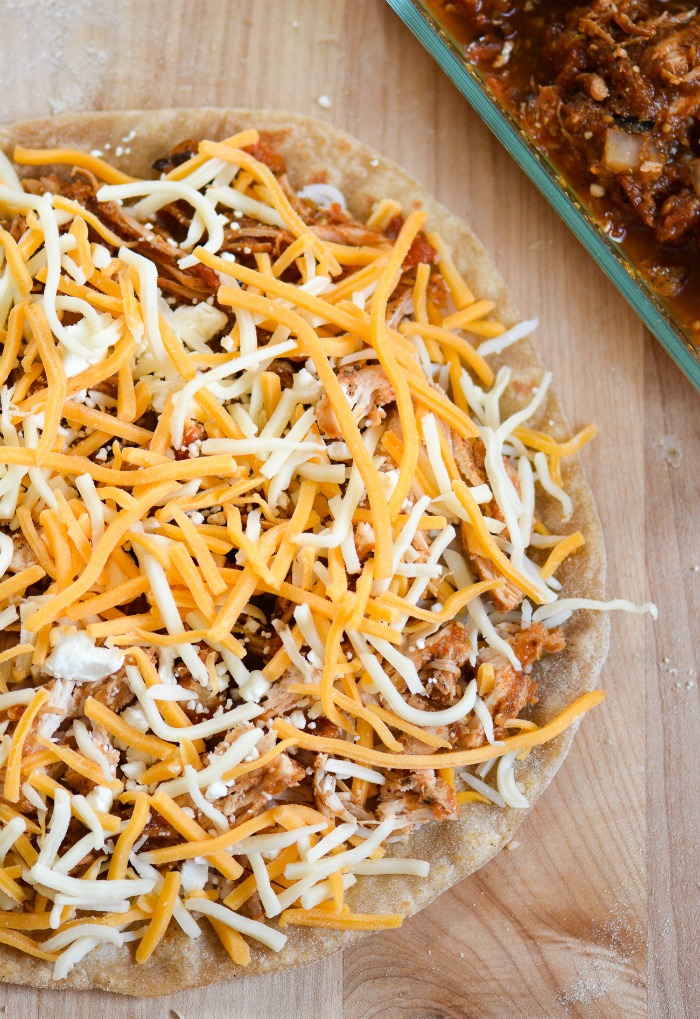 Rotisserie Chicken Quesadilla Recipe
Author:
Cook time:
Total time:
Ingredients
1/2 pound Rotisserie Chicken, shredded
1/4 cup Tomato Puree
1/2 tsp Smoked Paprika
1/4 cup water
2-3 tbsp Butter
1/4 tsp salt (adjust per taste)
8 Medium, Wheat or Corn Tortillas
2 cup Mexican Cheese Blend (use per liking)
Fresh Avocado and Lime, for serving
Instructions
In a pan, add shredded chicken with first 4 ingredients (tomato puree, paprika, water and salt.) Bring to boil and simmer on medium until all liquid has been absorbed. Remove from heat and set aside.
To make Quesadilla, heat a flat iron griddle and brush with butter. place one tortilla, add 1/4 cup of cheese, followed by 2-3 heaping tbsp of cooked chicken with 1/4 of cup cheese (adjust per liking). Cover with second tortilla, cook on low until cheese has started to melt. Gently press the the top to seal everything together. Flip and cook other-side until crispy and brown. Don't flip until cheese has started to melt or filling will fall out.
Repeat Step 2 to cook all the quesadillas.
Cut each quesadilla in four parts. Serve with fresh avocado and lime on the side.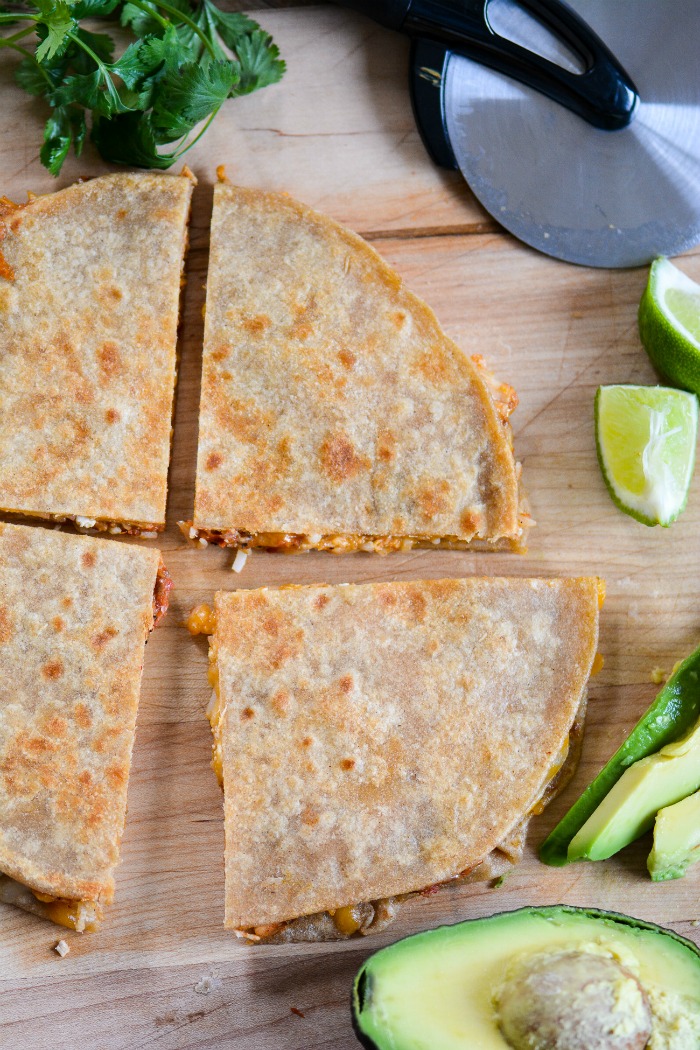 These would taste great with a side of salsa and/or sour cream. Maybe even some jalapenos or hot sauce, enjoy!