As an Amazon Associate I earn from qualifying purchases.


Saved By Love Creations is full of creations inspired by the journey of life and recovery… and of a marathon runner and avid Jack Russell Terrier fan.  I was contacted to review one of the unique and fun Scrabble Pendants.  Always needing some jewelry to compliment my outfits I figured this would be a fun and unique piece to add to my small collection.  At Saved by Love Creations you will see gifts for 12 step programs, gifts for runners, and other hopeful funky goodness.
I decided to go with something red in color and something fun and close to my heart. You can't get closer to your hear then "Love".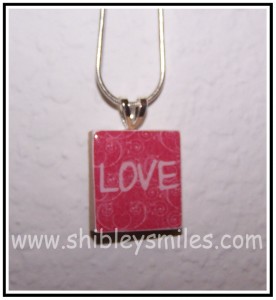 I had the choice between a 24″ ball chain or an 18″ snake chain. I really love the look of the ball chain but 24″ is just to long for me.  I don't have any tops that call for long chains.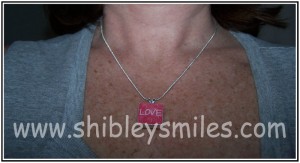 Ugh look at all those freckles! The pendant is made from real scrabble pieces.  Mine was made from the letter A. They are:
Fun, unique, affordable handmade gifts!
• Made with scrabble tiles & graphic images.
• Non-toxic resin coating with sterling silver plated bail.
• Handmade & may vary slightly in color or design from picture
• Measures approximately .75" x .89".
• Each pendant comes in beautiful organza pouch
Pendants are water resistant, but not waterproof. Remove before showering or swimming.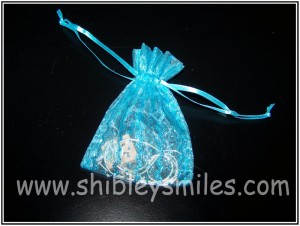 There are several categories of pendants to choose from:
Love/Hearts, Recovery Pendants, iRun Pendants, 13.1 Pendants, 26.2 Pendants, Crosses/Bible Verse Pendants, Word Pendants, Floral, Butterflies, Music, Birds, Misc Designs, Nature, Family Pendants
I totally missed these before but these are now my FAVORITE Scrabble Pendants. These are customizable and just plain adorable. I would love to get one of these for some family members for birthdays or Christmas. They are a great price and cute!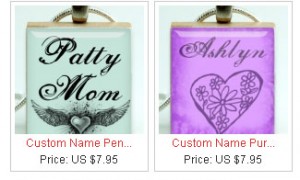 I've had to keep this one away from Honey.  She loves to borrow my jewelry and some how it never seems to return to its home.  The quality of the change and piece is excellent and you can always purchase your own chain if for any reason  you don't care for the styles offered.  Either way $7.95 for the pendant and $1.50 for the chain is a great price for a unique and cute gift for yourself or someone else.
Disclaimer: I received the above product to review. These are my honest opinions, the receiving of this product in no way swayed that opinion. Thank you to Saved by Love Creations for providing the prize above for one of my readers. You may read more of my disclosure here.