As an Amazon Associate I earn from qualifying purchases.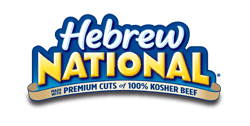 Here in South Florida it is full blown summer. The thunderstorms and humidity are in full force. It has been raining on and off all week. Some of it is due to the summer rain and the rest happens to be a tropical mess in the Gulf that is effecting the Southern tip of Florida right now. Unfortunately as I mentioned it is humid. Rain and humidity do not mix. Just this week I spent some time curling my hair, spraying it, etc. Within 10 minutes of being outside it looked like I just woke up and left the house, not one curl in sight.
Those of course, are the not so great things about summer in South Florida. There are of course, many great things that make me proud to live in the Sunshine state. The beach, is definitely one of them. We love to go to the beach and spend the day body surfing in the waves, playing a little paddle ball, and just walking the beach looking for shells. If there is enough adults I can actually catch a quick nap, which is by far one of my favorite things to do at the beach.
A great day at the beach is always better with a cook out. We usually pack up the hot dogs,hamburgers, and side dishes and after a few hours playing we walk to the top of the hill to get started on lunch. One of the dishes that is always requested at our cook outs is my husbands beans. My sister absolutely loves them, so now they are pretty much a staple. In honor of the summer and tomorrow being the last day of school I had hubby cook up some beans tonight and I added something a little extra special, Hebrew National hot dogs. When mixed together you have one great meal! The kids have no idea they are eating the low fat version and that the are all beef.
Beans and Dogs (Chris Shibley)
Ingredients
Canned Beans
1/2 cup dried minced onions
1/2-2/3 cups brown sugar
1 Tablespoon mustard
1 Tablespoon ketchup
2 Tablespoons barbeque sauce
Hebrew National Hot Dogs
Directions
Drain canned beans and mix all ingredients together well in a sauce pan. Let simmer on med-low for about 10 minutes. Then turn the heat down to low until the desired temperature. You don't want to over heat the beans or leave them on the stove too long or they will become mushy.
I too love my husbands beans which is a big change from when I was a kid and would request my mother put my beans in the refrigerator to get cold while she prepared baked beans for the rest of the family.
Hebrew National tastes great because, for more than 100 years, we've adhered to the highest quality standards. Hebrew National Franks are made with premium cuts of 100% pure kosher beef, and contain no artificial flavors, no artificial colors, no by-products, and no fillers. Premium taste and high quality every time, for any occasion. That's our guarantee. Learn about even more reasons to love Hebrew National, and tell us why you love them, too! www.facebook.com/HebrewNational
---
Disclosure: Compensation was provided by Hebrew National via Glam Media. The opinions expressed herein are those of the author and are not indicative of the opinions or positions of Hebrew National.You may read more of my disclosure here.
---