As an Amazon Associate I earn from qualifying purchases.


Spring is just around the corner. Time to get out and plant that garden with delicious fruits and vegetables. My daughter would love to start a garden in our backyard. I will be honest I don't have much of a green thumb. So in order to even begin planting I do what I would normally do and research, research, research. So the first question is…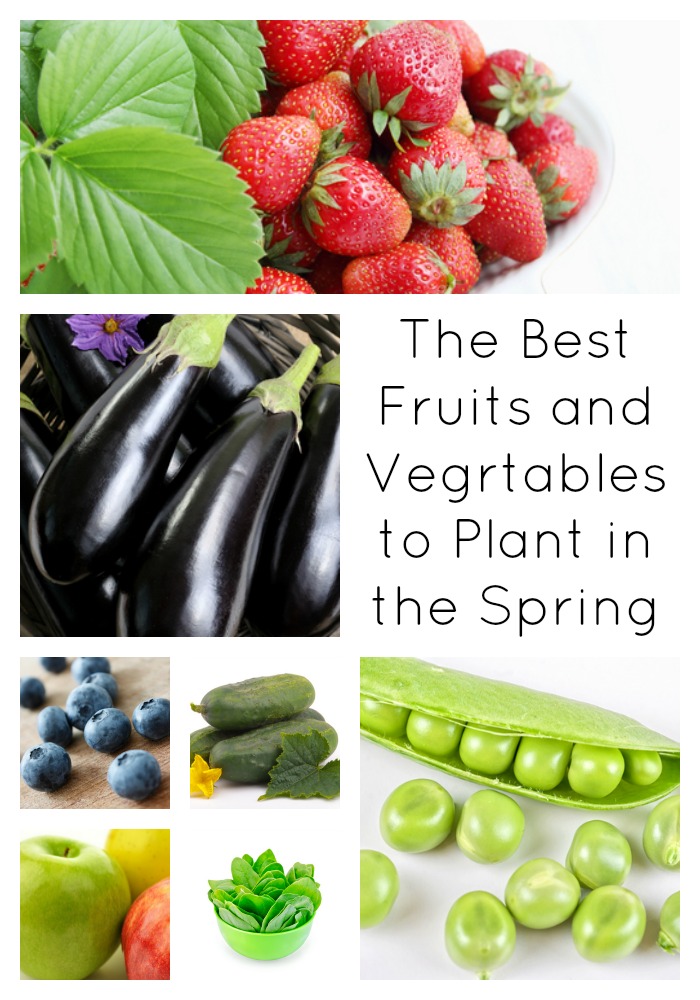 What is the Best Fruits and Vegetables to Plant in the Spring
Onions– You can start to grow onion seeds inside while the weather is still cold. You should begin the seedling project about two months before you plan on transplanting them outside. Besides seeds, you can also plant onion bulbs as well as onion sets. If you are just planting them directly outside, you can do so as soon as the soil is ready to be worked for planting.
Peas– Peas should be planted right into your outside garden and not transplanted from inside. You can plant your peas as soon as the soil is ready to be worked for planting.
Spinach– You can plant your spinach as soon as the soil is ready to be worked for planting.
Lettuce, potatoes, beets, celery, carrots, kale, radishes, broccoli, cilantro, dill and cabbage- All of these delicious vegetables can be planted outdoors in your garden about two weeks before the last frost date that is scheduled for your particular area. Vegetables including cilantro, carrots, dill and radishes should never be transplanted.
Beans, eggplant, corn, pumpkins, melons, peppers, cucumbers, tomatoes and squash– All of these yummy vegetables can be planted outside in the garden after the last frost has occurred. You want to be sure that you do not transplant beans and corn. However, you do not want to directly plant vegetables like eggplant, peppers and tomatoes. Peppers should be started inside about two months prior to planting outside, tomatoes should begin inside six weeks before planting them outside and eggplant needs to be started inside about a month before planting outside.
Apples– Apples can be planted in the spring if you live in northern or central areas.
Grapes– Grape vines that are dormant can be planted with ease in the early part of the spring season.
Blueberries– Blueberry bushes can be planted in the early part of spring.
Strawberries– Strawberries can be planted in the spring as soon as the ground is ready for planting.
Peaches- Peaches can be planted in spring and it is important that peach trees are planted the same day that you buy them.