As an Amazon Associate I earn from qualifying purchases.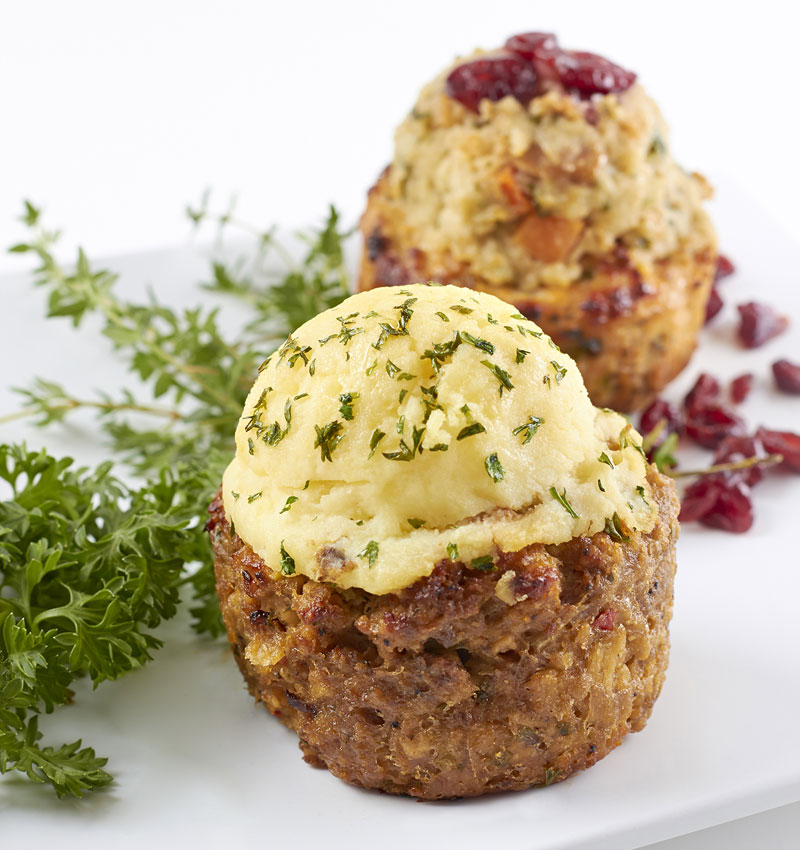 As we enter the heart of winter, comfort foods help us beat the cold weather blues. With the dropping temperatures, there's nothing more comforting than a hearty meal to satisfy cravings and warm up on the chilliest of winter nights, and nothing says comfort food like mama's meatloaf! A quintessential entree of the 1950's, meatloaf is making a comeback, popping up in restaurants and kitchens across the country.
Developed by The Meatloaf Bakery, creator of the original meatloaf cupcake, The Mother Loaf takes a unique twist on America's favorite comfort food. Boasting a savory combination of beef, pork and veal with onions, ketchup and a special blend of fresh seasonings and herbs, then topped with buttery Yukon Smashed Potatoes, this indulgent treat is sure to keep you satisfied all winter long.
The Mother Meatloaf Recipe
The Mother Meatloaf
Ingredients
Nonstick cooking spray
1 cup crumbled butter crackers
1 cup oats
15 ounces ground chuck
15 ounces ground pork
2/3 cup diced onion
2/3 cup whole milk
1/2 cup chopped fresh parsley
1/2 cup diced celery
1/3 cup ketchup
1/4 cup diced green pepper
2 tablespoons Worcestershire sauce
1 teaspoon kosher salt
1 teaspoon freshly ground black pepper
1 teaspoon paprika
1 teaspoon yellow mustard
1/2 teaspoon dried marjoram
1/2 teaspoon dried thyme
1/2 teaspoon seasoned salt
2 eggs, lightly beaten
Instructions
Preheat the oven to 350 degrees F. Grease a muffin pan with nonstick cooking spray.
Combine the cracker crumbs, oats and milk to soften in a medium bowl. Combine the ground chuck, ground pork, onions, milk, parsley, celery, ketchup, green peppers, Worcestershire sauce, salt, pepper, paprika, mustard, marjoram, thyme, seasoned salt and eggs in a large bowl. Add the oats mixture and mix well, but do not over-mix.
Portion the meat mixture into eight 8-ounce cupcakes and place into the prepared muffin pan. Smooth the tops of each portion. Bake until the internal temperature reaches 165 degrees F, about 30 minutes. Unmold and set on paper towels to absorb any additional liquid. (The meatloaf can also be cooked in a loaf pan.)