As an Amazon Associate I earn from qualifying purchases.


Lets Get This Party Started Please Retweet!
RSVP today #IceCreamMonth YUMMY twitter party Win FREE Ice cream! http://t.co/DsC3WeV0 via @shibleysmiles

— Colleen Shibley (@shibleysmiles) July 20, 2012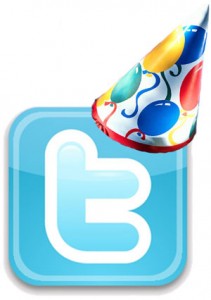 Hello friends, followers, and ice cream lovers. It is time for another tasty twitter party. I just LOVE a great twitter party and even better when it is about a delicious topic like ice cream. Ummm….I'm feeling the urge to splurge on some myself as I write up this yummy post.
I hope you will join me!
When: Wednesday, July 25, 2-3 p.m. ET
Hashtag: #IceCreamMonth
Follow: @shibleysmiles, @dairyidfa, @theMotherhood…you may also want to follow my backup account just in case I tweet so much I go to twitter jail @shibley_smiles
Prizes: Five prize packs will be given away throughout the hour. Each prize pack will contain all of the fixings for your own ice cream party – bowls, scoops and coupons for lots of free ice cream.
RSVP: Let us know if you'll be there! Click this link and press the orange "count me in" button on the right-hand side – http://twtvite.com/icecreammonth
Tweet Grid: http://bit.ly/NKUX29