As an Amazon Associate I earn from qualifying purchases.


Answering this question is tough for some and easy for others. For our family it didn't start out as a question to be answered but a question put aside for a later date. When I had my first son in August of 1997 I knew without a doubt I wanted another child. I had a sister and couldn't imagine my sister growing up without a sibling. My oldest son was my husbands third child so having more wasn't at the top of his "must do list" but he always was happy to have another.
A few years later we decided it was time to have another. In April of 2000 my youngest son was born. I had contemplated a permanent fix regarding birth control but the thought of it just made me sad so at the time we decided not to take any action. I also secretly hoped one day I would have a little girl. I love my boys to death and would have been just fine with the two of them. My wish for a girl had to do with the bond I have with my mother and sister.
My husband and I had never talked much about having another child, the truth is with both of us working full time and trying to raise two boys we didn't see how we would be able to afford another. So a few years after Nick was born it just kind of became the thought that our family was complete. As the boys grew older it just seemed more and more unlikely that we would want another child.
So without discussing it you would have thought our decision was made so to speak. That was until 2005 when I found myself unexpectedly pregnant. I am a firm believer that everything happens for a reason. I also believe that one reason I never really talked about another child with my husband is I really still wanted that little girl. When my husband and I got use to the idea that with our children at the ages of 8 and 6 we were going to have another little one around we were excited. When we found out it was a girl you can imagine the additional excitement. When I found out I was pregnant for the third time my husband and I did discuss our family. We decided that this would be our last. I was ok with a decision I didn't think I could ever make. We decided that Honey would be our last.
Occasionally I still wish for another baby girl to hold in my arms so Honey would know what it is like to have a baby sister but the truth is finances and time play a large roll in when your family is complete. Honey definitely completing our family and each day I'm thankful that we did not make the decision earlier in our lives.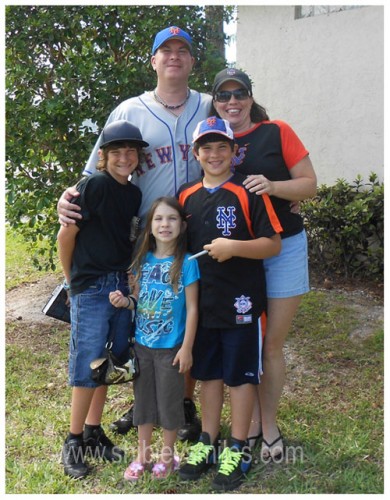 I'm curious to know: How and when do you decide your family is complete? Join the conversation and be entered to WIN the designer handbag of your choice (Up to a $500 value) from Essure!
This is a sponsored conversation written by me on behalf of Essure. The opinions and text are all mine. Official Contest Rules.